'Zoom is malware': why experts worry about the video conferencing platform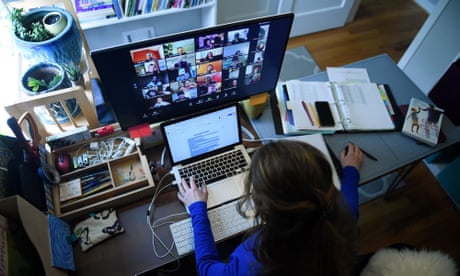 The company has seen a 535% rise in daily traffic in the past month, but security researchers say the app is a 'privacy disaster'
As coronavirus lockdowns have moved many in-person activities online, the use of video conferencing platform Zoom has quickly escalated. So, too, have concerns about its security.
In the last month, there was a 535% rise in daily traffic to the Zoom.us download page, according to an analysis from web analytics firm SimilarWeb. Its app for iPhone has been the most downloaded app in the country for weeks, according to the mobile app market research firm Sensor Tower. Even politicians and other high-profile figures, including the British prime minister, Boris Johnson, and the former US federal reserve chair Alan Greenspan, use it for conferencing as they work from home.
Related: Coronavirus and app downloads: what you need to know about protecting your privacy
Continue reading...
02 April 2020
>>
More