Nmap
Nmap is a free and open-source network scanner. Nmap is used to discover hosts and services on a computer network by sending packets and analyzing the responses.
Nmap provides a number of features for probing computer networks, including host discovery and service and operating system detection. These features are extensible by scripts that provide more advanced service detection, vulnerability detection, and other features. Nmap can adapt to network conditions including latency and congestion during a scan.
Nmap Online By the numbers
#1 google search result by keyword
Cybersecurity News
Latest news from Cyber Security industry
Scammers are using invoices sent through PayPal.com to trick recipients into calling a number to dispute a pending charge. The missives -- which come from Paypal.com and include a link at Paypal.com that displays an invoice for the supposed transaction -- state that the user's account is about to be charged hundreds of dollars. Recipients who call the supplied toll-free number to contest the transaction are soon asked to download software that lets the scammers assume remote control over their computer.
18 August 2022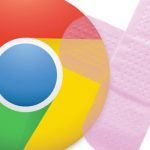 Google has patched the fifth actively exploited zero-day vulnerability discovered in Chrome this year as one in a series of fixes included in a stable channel update released Wednesday. The bug, tracked as CVE-2022-2856 and rated as high on the Common Vulnerability Scoring System (CVSS), is associated with "insufficient validation of untrusted input in Intents," […]
18 August 2022
LinkedIn privacy settings are just as overwhelming as any other social media settings. There's a lot of menus, a lot buttons to enable, select, accept or reject. To make sure you have control over your information we bring you a step-by-step guide on how to enjoy LinkedIn safely.
The post A step‑by‑step guide to enjoy LinkedIn safely appeared first on WeLiveSecurity
18 August 2022