Give up Google, don't hit 'accept all': how to fight for your privacy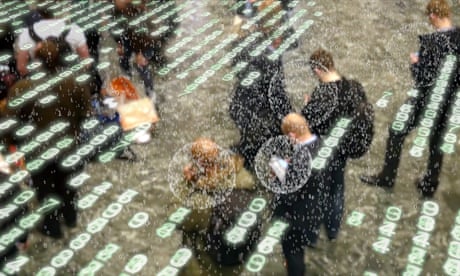 In Privacy Is Power, professor Carissa Véliz has made a shocking survey of how much intimate data we are surrendering. But she has a plan to fight back
"If you're reading this book, you probably already know your personal data is being collected, stored and analysed," Carissa Véliz begins, in Privacy Is Power. Her challenge, as a writer and a privacy advocate, is to shake us out of our complacency; to persuade us to see this not as a necessary sacrifice in the digital age, but an intolerable invasion. From the mounting dread I felt while reading Privacy Is Power, I'd say she was successful.
From the moment you wake up and first check your phone, to the marketers that infer your mood from your music choices, to the smart speaker that shares your private conversations, or the television that listens in on them (from the terms and conditions of a Samsung smart TV: "Please be aware that if your spoken words include personal or other sensitive information, that information will be among the data captured"), there is nowhere to hide – or even just be – in this hyper-connected hellscape. Corporations can track you both by your face and your digital footprint, your medical records may be handed over to Big Tech, and advertisers may learn of your break-up before you do. In her book, Véliz, a professor at the Institute for Ethics in AI at Oxford University, often veers into the second person, cleverly underscoring her point: it's impossible not to picture yourself blindly navigating this horror, then you remember - you already are.
Think twice before sharing. Before you post something, think how it might be used against you.
In Japan last year, a man sexually assaulted a pop star, claiming he had found her by analysing reflections in her eyes in photos she had posted online
Related: Government admits breaking privacy law with NHS test and trace
Privacy Is Power: Why and How You Should Take Back Control of Your Data, by Carissa Véliz is published by Bantam Press. To order a copy, go to guardianbookshop.com.
Continue reading...
28 September 2020
>>
More