China has built 'massive global data-collection ecosystem' to boost its interests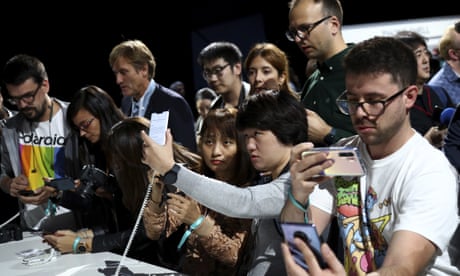 Chinese use state-owned enterprises, local tech companies and foreign partnerships, ASPI report says
The Chinese government is sweeping up vast amounts of data from all around the world to bulwark the nation's security, but most critically to secure the political future of the Communist party, a new report argues.
Engineering Global Consent, a policy brief by the Australian Strategic Policy Institute's Dr Samantha Hoffman, argues that the Chinese party-state seeks to influence – and where possible control – global online and political environments so that public sentiment around the world is more favourable towards its interests. China has expanded its operations of influence into organisations such as universities in the UK, the US and Australia.
Related: Peter Dutton: China accuses home affairs minister of 'shocking' and 'malicious' slur
Sign up to receive the top stories from Guardian Australia every morning
Related: Australia's relationship with China in a 'terrible' state after Morrison's US visit, Labor says
Continue reading...
14 October 2019
>>
More